GREETINGS, good people of the world!
Here's my official E-MAIL contact for GARY BALLARD, San Diego, CA.
Because of the volume of email I receive, I may not be able to notice or respond to your email in a timely manner.
If you are interested in hiring me, please call me on the telephone to ensure I receive your message as quickly as possible.
RATES & HOW TO HIRE:

NOTE: I closed my business in 2014 when it became apparent I could not do business with my Sycuan copyright dispute hanging over me -- the blatant theft of my original work -- including the ensuing black balling of my good name and massive film and digital mult-media archives.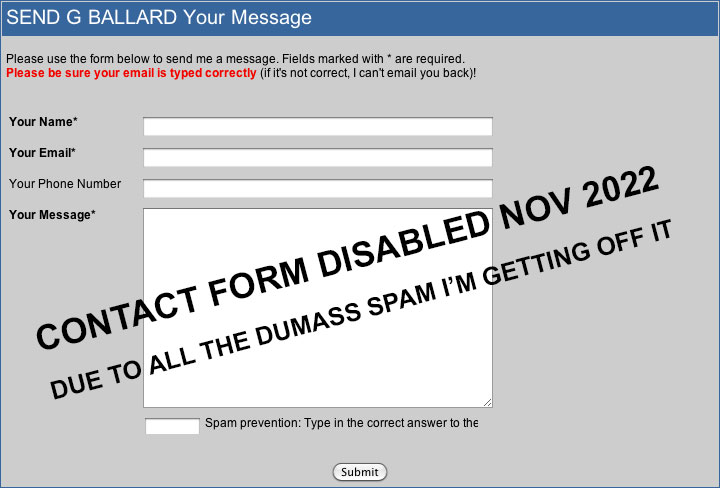 Sincerely,
WEBMASTER:
gballard.net
kumeyaay.info
calie.org aka californiaindianeducation.org
tribaltradingpost.com aka tribaltp.com
ahmium.org
gehotshots.org aka gehotshots.com (archived)
sycuanfire.com aka sycuanfire.org (archived)
howka.com aka shumupkohup.com (archived)
USPS (regular post office mailing address):
PO BOX 81828, SAN DIEGO, CA 92138