WORLDS MOST AMAZING ART
Pieces of the world's most amazing fine art objects are made in San Diego, California, in the USA. Renowned California Indian ethnographic artist, Eva Salazar, Kumiai Indian of San Jose de la Zorra tribal community, holds her priceless 35-inch juncus basket in this professional Adobe Photoshop composite.
This photo is one image of an extended creative photo essay and community photojournalistic documentary Gary Ballard produced on the one of the world's most amazing artists, Eva Salazar who happens to live here in Southern California is well known across the USA and Mexico for here unique masterpiece creative work.
World famous Art Community:
The famous San Diego artist is originally from the SAN JOSE DE LA ZORRA community of Baja, CA, MX, a tribal region well known for their California Indian tribal art.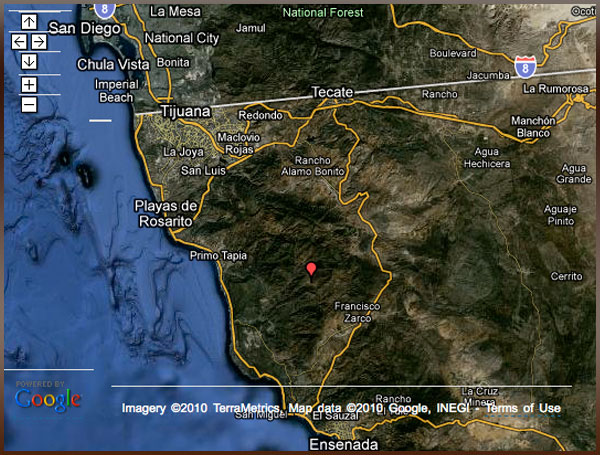 Google satellite map pinpoints amazing artists colony, Baja California Norte, Mexico-US Border region.
Photo by Gary G. Ballard, PROFESSIONAL WEB BLOGGER San Diego, for www.kumeyaay.info.