MOST BEAUTIFUL COLOR PICTURES
These high-resolution professional color images are beautiful examples of how to obtain great professional Photoshop color pictures on the Internet using specialized professional Photoshop color workflows. Note: This most beautiful color graphic design poster layout was produced entirely in Photoshop 11, CS4.
The expert color photographer — GARY G. BALLARD — works in an RGB 16-bit high-bit, wide-gamut, .nef RAW format color professional work flow.
This beautiful color image is tagged with an sRGB embedd ICC profile to help maintain consistent true color across color-managed Web browsers and hardware-calibrated professional monitors.
The original color poster was produced by G. Ballard design studio in Adobe Photoshop at 14,400 x 7,200 pixels, 24 x 48 inches, 296 Megabytes (open), 755 Megabytes on the hard drive (closed), and the Master .psd file included some 50 layers in total.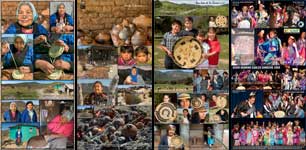 CLICK on poster thumbnails to view gallery of high-resolution professional Photoshop color posters.
GREAT EXAMPLES OF BEAUTIFUL COLOR IMAGES


MORE GREAT EXAMPLES OF PROFESSIONAL HIGH-RESOLUTION BEAUTIFUL COLOR IMAGERY...
Professional color photography by Photoshop color expert G. Ballard, San Diego, for www.SCAIR.org.
Adobe® Photoshop® are registered trademarks of Adobe Systems Incorporated.