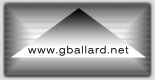 Mac Color Issues
Troubleshooting Color in Photoshop and OS-X
by Gary G. Ballard, Mac work-flow consuulant, San Diego, Calif.
COMPLETELY REVISED Mar. 2012
This tutorial is to provide a basic understanding of how the Apple operating system handles color — inconjunction with color-mamaged applications like Photoshop, Elements, iPhoto, Safari, Firefox, Aperature, Lightroom, Adobe Camera Raw — to troubleshoot and fix color problems on the Mac.
Prior to 10.6 Snow Leopard, Apple switched its default monitor profile standard to 1.8 gamma which caused a lot of problems on the Internet — because the Web is based on 2.2 gamma sRGB — Mac users were seeing a washed out, lighter Internet unless they custom profiled their monitors to 2.2 gamma.
OS-X took Apple another giant step forward when Lion 10.7 switched its System default space to sRGB, the same as Windows' and the World Wide Web's default space.
What this means in very general terms is both Windows and Mac now most likely are basing their System color on sRGB. This most likely means Windows and OSX 10.7 send System color and un-managed color "straight through" to the monitor unchanged.
That in turn would mean if we use sRGB images (tagged or untagged), set our HTML and Photoshop HEX colors in the sRGB color space — all our System and unmanaged colors lines up in sRGB and are passed through to the monitor unchanged.
While this works pretty good for sRGB-type monitors (like Apple displays), it is neither "accurate" on the Web or in most print workflows (the way Photoshop is designed).
And it also still causes a big over-saturation problem with so-called wide gamut monitors because they are based on an Adobe RGB-type standard — if you have one of these monitors on a Mac or Windows PC, you will more than likely be able to quickly spot the intense red saturation problems on my link.
TROUBLESHOOTING COLOR ISSUES
COLOR MANAGED APPS:
Assuming you have your monitor properly calibrated, and ruled out known hardware and bug issues, have spent some time reading about color management theory, observed color profiles in action and practiced working with ICC profiles, have a good print workflow established, performed System maintenance and ran all updates — you shouldn't be having any problems that can't be nailed down by looking at every link the Color Management Chain.
UN-MANAGED APPS:
Problems with unmanaged applications — like Dreamweaver, Fireworks, Flash, Windows Explorer, Finder, Final Cut Pro, DVD Studio Pro, Microsoft Word, Premier, GoLive — can be examined in the same manner:
Determine the Source Profile of the problem element,
if it is being passed straight through to the monitor unchanged, and how close it is to your monitor profile,
or if your workflow is Assigning a profile and/or altering it in a Conversion.